November went by very quick. Our kids had nice time learning with us. We are working with number 11  through 20. We also started working on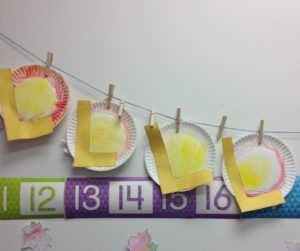 counting the objects and match them with the correct number. They did awesome job on that. We are still working on our writing skills.
We had some art projects this month based on alphabets, veteran's day and Thanksgiving day. We hope that everyone had a wonderful Thanksgiving with your friends and families. We have lots of things planned for December. Thank you everyone for being with us and give us encouragement to work more with your kids.