Drop in Daycare
Let Us Take Care of Your Child in a Loving Environment.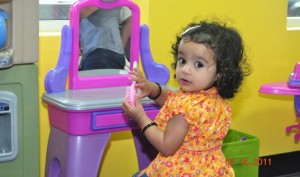 We invite you to bring your children to play at Angelz Funtime. A secure and loving environment, offering play areas designed from 18 months to 12 years age group children from 8:30am -5:30 pm. If you need the care before 8:30 or after 5:30 or even in the week ends then please let us know a night before then we will be there for you. Please stop by to meet our friendly staff, tour our center and learn how our drop in daycare services create free time for you and playtime for your children.
Angelz Funtime is a convenient establishment for drop-in-care (8:30am – 5:30pm). Weekend drop-in-care is available upon request. Angelz Funtime is dedicated to enriching and supporting healthy child and family development in spirit, mind and body. Located in Morrisville, near Cary, Durham, RTP and Raleigh, NC. 2 miles from Interstate 40 and 2.5 miles from Interstate 540. We are convenient to working parents in the Triangle Area of North Carolina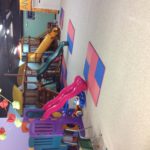 Children are eager learners, love to participate, and are great discoverers. It is important that children are allowed to explore, have the opportunity to build confidence in their own ideas and develop their own skills. We assist in cultivating positive behavior, help bring out the best in your child, and prepare them to be lifelong learners.
Security and consistency are two things our caregivers provide. We make sure your child receives plenty of attention with daily routines.