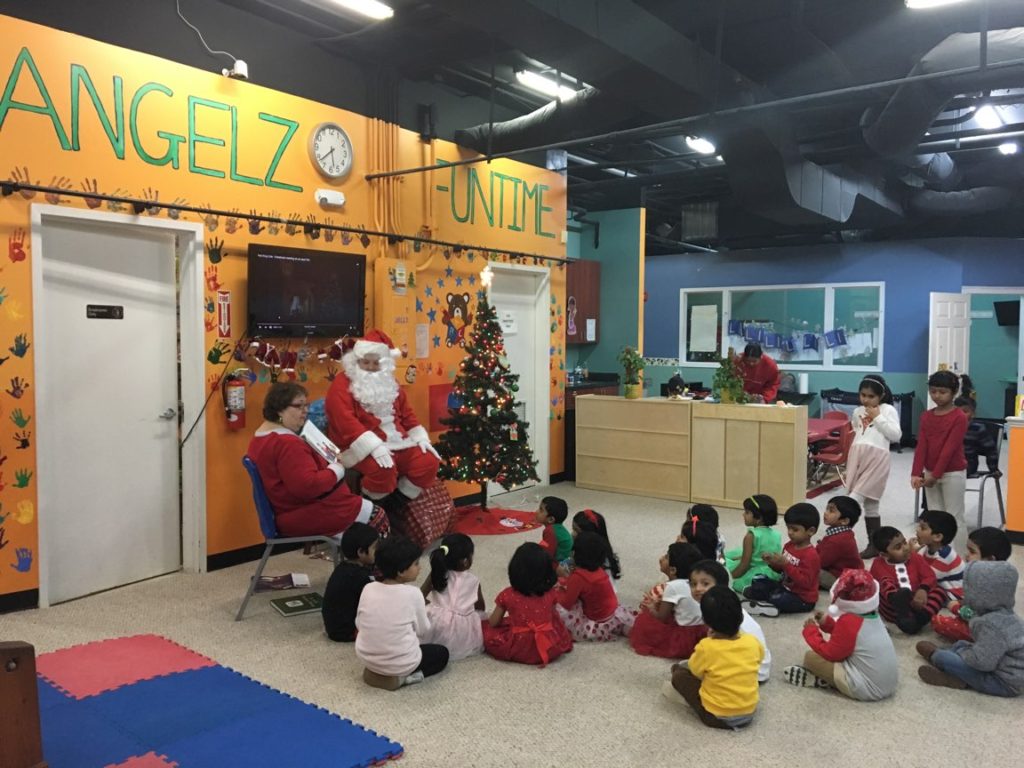 December was full of fun activities with art and crafts resembling the atmosphere of Christmas!
It was so amazing to see how the kids were happy to get presents from Santa, participate in games & have refreshments with their parents.
Similarly they experienced the first Snow storm. Certainly the snow is a symbol of Santa coming from the North Pole!
With all these activities my tiny tots did their work sheets with enthusiasm! Wonderful !!!!
Then comes the Happy Holidays!
Have fun my LITTLE STARS!