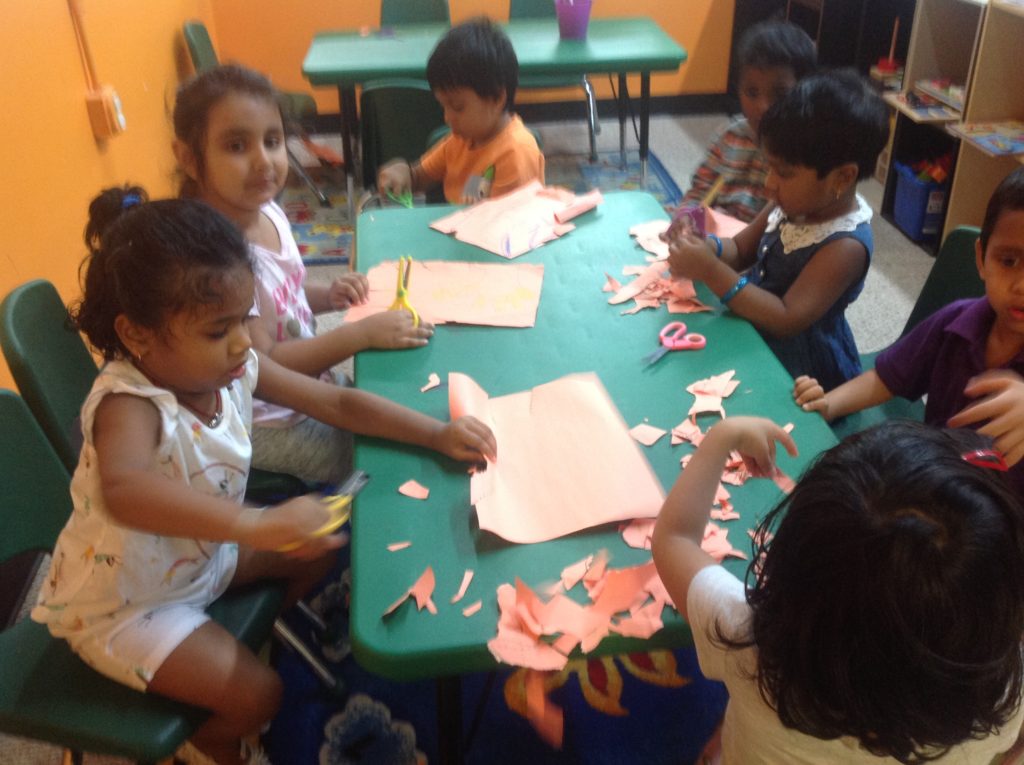 Hi everyone,
Hope you have enjoyed the summer with your kids .
The 3 year old have enjoyed singing, dancing & coloring in their new class during summer!
What a great adventure!
They have been exposed to identifying letters , numbers, shapes & so on.
At the moment they are learning how to use the pair of scissors to cut. Step one is to hold the scissors correctly & learn to move the fingers while saying " open- close ". They are doing great.
It is a great pleasure to have them in my class.
All the best to my little STARS!