This month we are working on rhyming words and we Retelling classic fairy tales .We have enjoyed art work for fall such as apple mosaics and making apple trees. We have talked about the way the seasons change and how to tell when it's fall.  The rest of the month we will be re telling our fairy tales.  Feel free to read any of them to your child at home.  Such as:  Little Red Riding Hood, The three bears, The Three Billy Goats Gruff, Jack and the Beanstalk, Cinderella, and many many more also feel free to read any traditional India fairy tales to your child. Having your child listen and retell or even memorize nursery rhymes help your child become a better reader because they develop an early sensitivity to the sounds of language.nursery rhymes naturally help young children develop for phonemic awareness skills which are necessary building blocks that children need understanding of before they can begin to read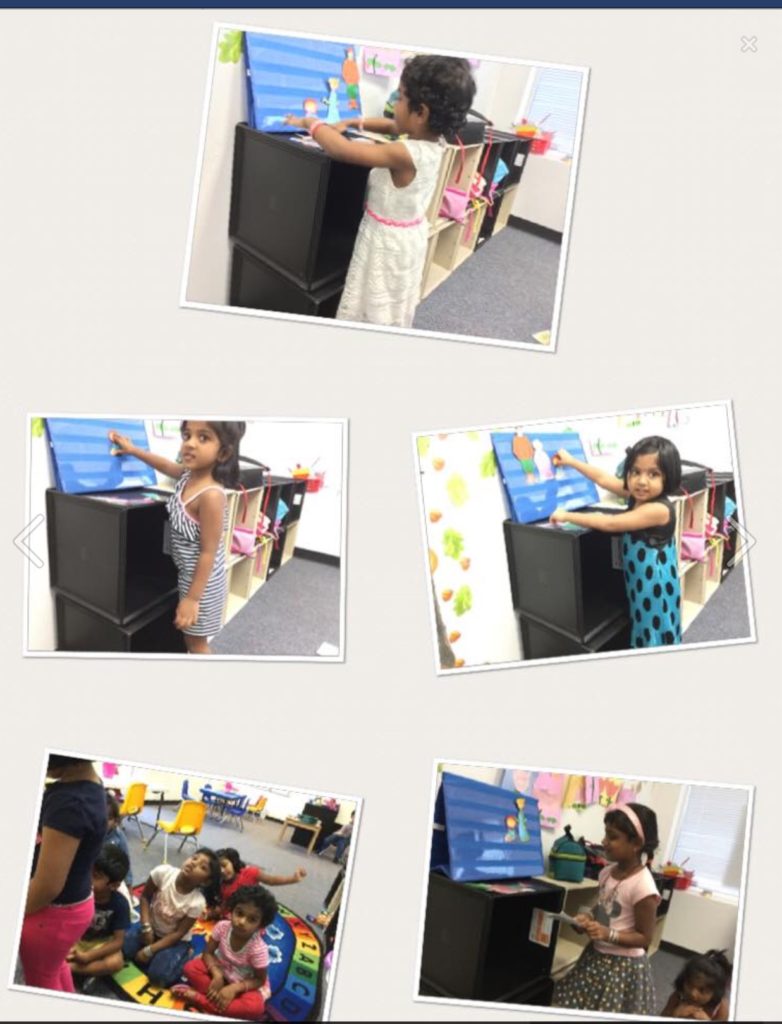 Please also to remember to go over the red September word list which I have sent home.  If you need another copy please let me know.  We will be getting the orange list for October which I will be sending home.
Please remember when your child's  finished work is sent home to take it out of the folder and keep it for yourself and Send the folder back 
on Monday
 with the completed homework in it.  I will send folders home on Mondays with homework.  Then send the folder back 
on Friday
 with completed homework.  Then I will send new homework and finished papers.
October will be a fun month filled with ghosts, and jack-o-lanterns and trick or treats and DONT FORGET WE WILL BE HAVING A FAMILY HALLOWEEN NIGHT That will be lots of fun, with a  costume contest, pumpkin decorating contest, games, candy, and tons of fun.  More information will be sent as we get closer to 
October 28, 2017
.
Don't for get about our fundraiser, through the catalogs that were sent  home just follow the directions on the link . If you have any questions just let us know or you can call the company with the phone number listed on the website and they should be able to help.
Hope everyone has a great rest of the month. Thank you for the privilege of working with your child .
Ms. Nancy