January 2020 news 
Welcome all of you to a prosperous 2020!
After a short break we are all back to experience the foundation of education through fun & laughter.
The kids have been doing great with a lot of art & craft to show their talents. I am sure they have brought them home . They also have learnt the following.
The art of using a pair of scissors to cut the correct way. They also taken home a leaflet on the importance of the skill of using a pair of scissors .This would help them to develop confidence in many ways .Please do the same at home too
The kids are learning the letters of their name & tracing them. I hope parents will encourage them to sing the letters of their names as it is needed in daily life.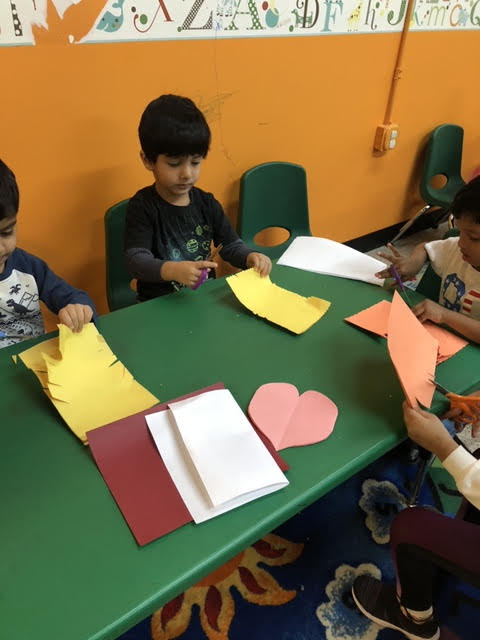 Hope you all had a great month!
All the best to my LITTLE STARS!