Half to 3 year old classroom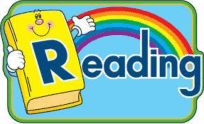 My name is Krista Caserta and I started working with your children in mid- March.  We have begun to work on verbal and communication skills.  As we do worksheets, I will give them a crayon and tell them the color of the crayon and ask them to repeat the color back to me.  At snack time we do this by learning to say "help please" if they need help and to say "open" if they need help opening a snack.  When they are done, I ask them if they are done and ask them to say "all done".  This is progressing as we do it on a daily basis.  If they need to go to the bathroom or need a diaper change, I am working on getting them to say "potty" to me.  We work on motor skills by playing with Legos, Dominos, play-dough and puppets.  We sing to help us learn our ABC's and count each day to help them with numbers.  We also sing to get our physical activity and to release energy in a positive way.
In April I plan to have some read aloud videos/DVD's and interactive books for the children to introduce reading as a fun activity.  We will be having a letter of the alphabet for each week to help the children learn their ABC's.  We will be learning the formation of letters by using our fingers to trace the letters.  We will continue to work on motor skills by introducing art this month and playing with the Legos, etc.  I will be periodically sending notes home to give you updates on your child and their work.  If you have any questions or concerns just approach me when you pick your child up.  I am having a great time working with your children and we plan on doing good things this month.